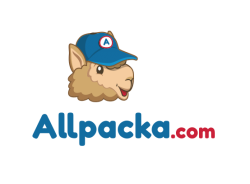 Allpacka.com is Central and Eastern Europe's leading online parcel delivery comparison website. Compare shipping prices from the world's biggest courier companies, and book your parcel delivery online in just a few clicks. No more shopping around to get the best deal, no more standing in queues at the local post office, whether you're looking for the fastest, cheapest or most convenient delivery service, you're guaranteed to find the best solution here, on Allpacka.com.
Compare parcel delivery prices from the largest couriers in the world on one simple platform. We have secured extraordinarily good prices from the biggest names in the shipping business, and we've made it possible for you to get instant, and heavily discounted offers in seconds. Choose the best offer for you, book online with us, and start saving time and money today!
Who are we?
We're the guys that make parcel delivery easy and affordable!
We provide you with a platform that allows you to compare courier services, at discounted rates, all in one place. It's great for you, because you know that you're always getting the best deal.
What's our secret?
Ok, Ok, we'll tell you! We've already negotiated big discounts from the courier companies, and it's these savings that we pass on to you! These amazing prices, combined with our awesome comparison engine, are an unbeatable combination.
Because you can get instant offers in just a few clicks, all the stress associated with searching for the best deal is gone.